RooM with a view of the future
Having signed global distribution deals, that covers over 100 countries with a number of global distributors (Getty, Fotolia, Alamy and others), who have $1.5 billion of turnover and over 1.5 million active clients between them, we are now looking at further expand through other global high end stock agencies.
We offer unprecedented exposure and financial opportunities to all our contributors though our stock sales and quickly growing campaigns.
See Global Distribution for more information.
RooM Stock in partnership with the biggest stock agencies in the World.
People capturing moments from every corner of the world and earning royalties – lots of them, unlike our rivals contributors!
RooM Stock brings together photography visionaries, with a traditional stock photography platform of unheralded size and mobile connectivity.
It is a commercial platform for photographers, serious about producing and selling their images and establishing themselves as leading visual communicators.
We offer unmatched global distribution
We only invite contributors to join who we believe have highly saleable content and we only take the content we believe has a very high chance of selling time and again.
We sell both Rights Managed and Royalty Free content through the multiple distributors worldwide and other global channels at prices pitched at the highest possible level – we set the price bands, NOT the distributors.
Only the best get invited to join RooM.
It's the way all great businesses are built, on a foundation of quality.
Contributors receive the highest royalty rate available to any global distribution network, 50% as Elite+ members.
Make the most of this opportunity now.
Instagram Influencer Campaigns
It's the fastest growing visual marketing revolution of our time, with 25% of Fortune 500 Brands already actively present on Instagram.
Instagram offers one of the best interactions with fans and consumers and Brands are continually looking at how they can use the platform as part of their marketing mix.
If you have great following, big Brands are interested in you. The bigger your following the more powerful your chances of getting hooked up with the very best Brands.
But it's not just about following, engagement and photographic skills are high in mind for many marketers, as there are many different types of campaigns.
We offer Brands prequalified access to superior visual story-tellers and work only with Brands who are willing to pay for those skills.
Contributors get 100% of the fee paid by the client.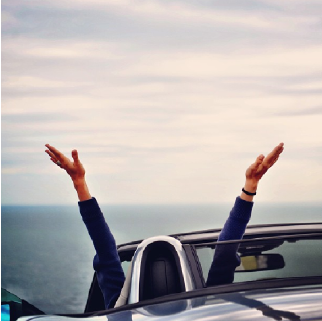 Instagram Influencer Campaign by Jeera for Jaguar
Gone are the days when only those with the biggest lenses got commissioned, now it's more about what you can do, rather than what you do it with.
Clients are always looking for a fresh perspective and this often comes from a mobile driven community, with a new outlook, unattached to past perspectives – it's not always experience that clients look for now.
Mercedes partnered with 5 Instagramers in their "Take the Wheel" campaign, each driving the new car for 5 days – the one with the most liked Instagram photo got a brand new Mercedes CLA to keep.
Commissioned Contributors get 100% of the fee paid by the client.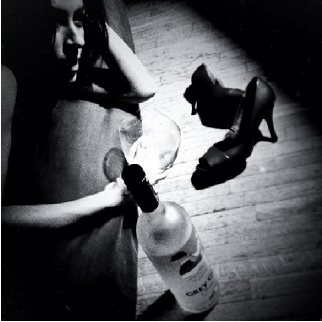 Dan Cristea Commission for Bacardi owned brand
Grey Goose vodka
2013 has been the year of the #hashtag based campaign, 2014 promises a whole lot more. Clients love the "gamification" of Crowd Assignments with it's large or focused participation pool and winner take all prizes.
Now we all love a challenge and what better challenge than one that involves a large cash prize or goods and services from some of the world's leading brands, such as Red Bull, Ford or American Airlines.
We work closely with our Brands and because we base everything we do and offer on quality, we don't always allow an "open house" policy for Crowd Assignments. After all, do clients really want to trawl through 100s of "inappropriate" images?
If visual story-telling is your driver, Crowd Assignments may bring you more rewards than you might ever have envisioned, but only if you are up to it.
Successful Contributors get 100% of the fee or prize paid by the client.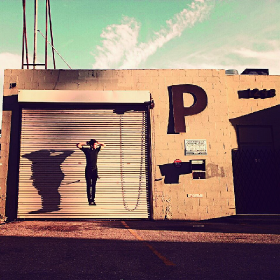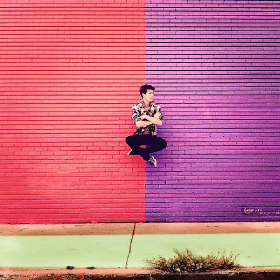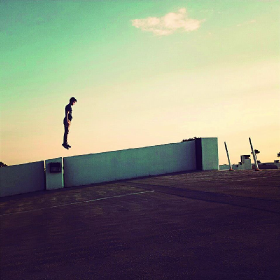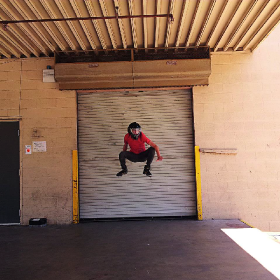 David Gamboa has interpreted the aspect of "Aerodynamic" for the new Mercedes CLA.
Without an account and images on that account, we cannot promote you for any of above, so why not set up a free account now. Remember, you always retain the copyright to the content you own. We only represent the content you upload as stock, any other content you can do what you want with.